Culross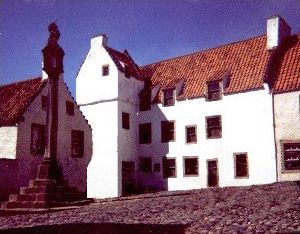 The Royal Burgh of Culross is a picturesque village with many of it's houses and buildings restored to their original 17th century glory.

The main buildings are the Town House (1626), which houses an exhibition of the town's 400 year history and the Palace (1597), the house of a local merchant, George Bruce.

The town was an important mining, salt panning and trading town thanks to Bruce, who was knighted in 1611.